I've written at length about two things in this blog: my struggle with compulsive binge eating and my faith. My faith helps me deal with my demons, including the eating. So when a priest comes forward and admits he has a similar demon to fight, I take notice.
Mood music:
Rev. Ryan Rooney, a parochial vicar at Our Lady of the Sacred Heart Parish in Springfield, Mass., did just that in an article he wrote about his struggle. I dug further and found that he writes quite a bit about his journey in his blog, The Weigh and the Truth: A Catholic Priest on a Weight Loss Journey.
In the opening paragraph of the article, Rooney describes a scenario I'm all too familiar with:
A year and a half ago, I would have been sitting down in a room of similar size but crowded with food wrappers and neglected dirty laundry. I probably would have been wolfing down a carton of Chinese food and binge-watching endless episodes of a Netflix drama. I was 200 pounds heavier, stressed, depressed, unsure about my future in the priesthood. My body was slowly shutting down, and I was inching closer toward being unable to dress myself.
I too spent long hours in a room, scarfing down food, ignoring my personal hygiene, and feasting on endless TV.
Rooney met his demon head on. He refocused on his faith and set about losing some 200 pounds. He's an inspiration.
He's not the first priest to open up about his sins. My former pastor, the late Rev. Dennis Nason, once went public about his battle with alcoholism. At the time, it was one of the things that inspired me to face my own maladies.
As Easter approaches, I'm more grateful than ever for Church leaders who are willing to show their humanity.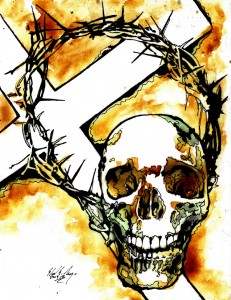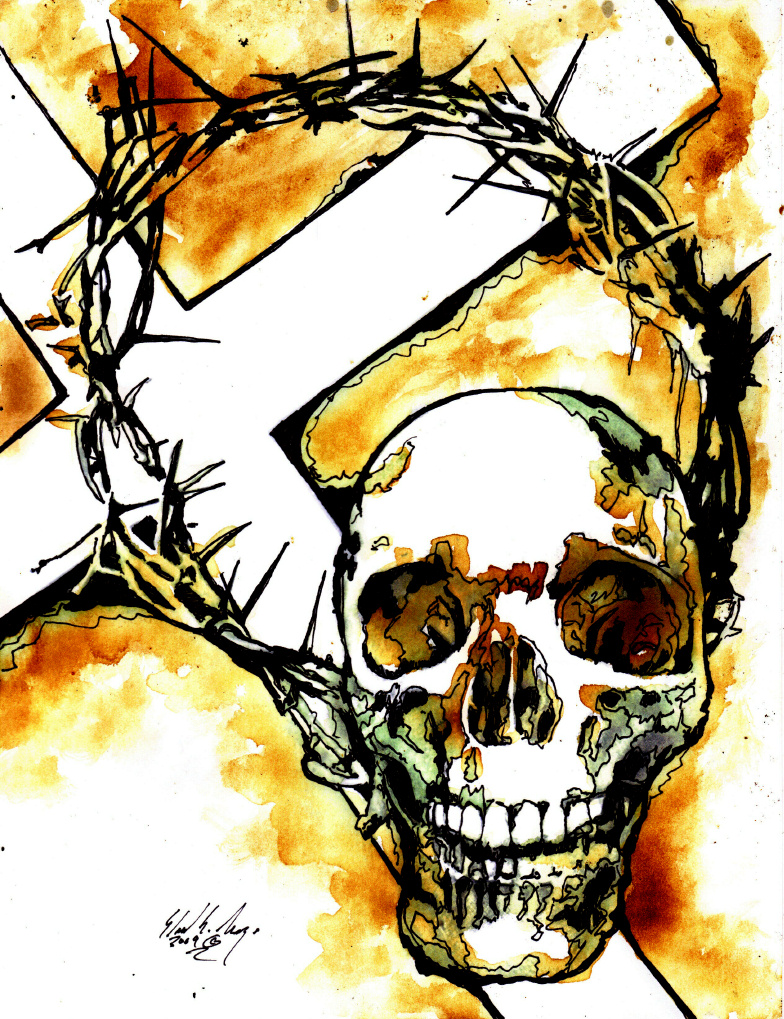 "Dream of Sacrifice," by EddieTheYeti