When you passionately push opinions, it sucks to be proven wrong later. It's happened to me plenty of times, and I've learned to simply correct the record as I go. Doing so keeps me honest.
What follows are posts I've done here and in my work-related blogs when I've had a change of heart.
The lesson: When you're wrong, just admit it. It's the right thing to do, and it will keep your credibility intact.
"The Women at RSA Conference 2015"
A couple years ago I suggested that renowned writer Violet Blue had no business speaking at BSidesSF because she wasn't a security practitioner and this was a security conference. As I got to know her work better over time, I realized she did indeed bring something to the table.
"Revisiting My Earlier Argument About Security Curmudgeons"
In May 2011, while writing the Salted Hash blog for CSOonline, I wrote a post called "Take the Word Curmudgeon and Shove It." I took aim at those in the industry who pride themselves on being cynical and suggested that they cut the vitriol. I still see this as a problem, but back then I painted the community with too wide a brush.
"I Was Wrong About Lance Armstrong"
When Lance Armstrong was first accused of doping, I defended him. I saw someone who had overcome cancer to rise to the top of his game, so I argued that he didn't deserve to be stripped of his seven Tour de France titles. Time and additional evidence proved me wrong, so I said so.
"The Danger of False Memories"
I didn't own up to any specific misjudgment in this post. But I did note that in a semi-autobiographical blog, it's easy to mis-remember the past.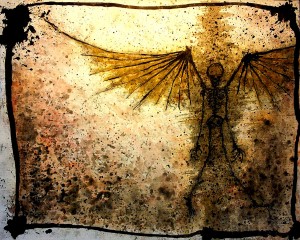 "Spectre of the Past" by EddieTheYeti