I lost faith in cable news as a conduit for useful, balanced information long ago. Once I stopped watching, the drop in my depression and anxiety was considerable. I grew a lot less bored, too.
When I see respected journalists like MSNBC's Andrea Mitchell cutting off an interview with a former congresswoman to report breaking news about Justin Bieber's DUI arrest, I know all the more that shutting it off was the right course of action.
With its action, MSNBC is telling us another star getting arrested is more important than all those troubling revelations about NSA spying. That's what Mitchell was talking to former US Rep. Jane Harman about when she decided to interrupt the report. So that must be the message.
And it's not just MSNBC. I see the same type of behavior from Fox News and CNN on a regular basis.
People love to pick on Bieber for a variety of reasons, and you all know I'm no fan. But his antics look pretty mundane when compared to the bullshit these cable news networks dish out with rushing speed.
Excuse me as I shut the news off again. I have more important things to do, like counting the socks in my drawer.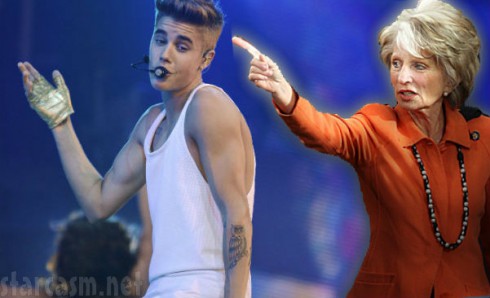 Illustration by Starcasm.net.