I found some information about Christina Stephens, the amputee who made herself a limb out of LEGOs. The video of her making the leg was inspiring on its own, but there's more to this woman than becoming a YouTube sensation.
It turns out she has made a series of videos about life as an amputee. Here's footage of her the day after her amputation:
Her YouTube channel has dozens of clips of her learning to live without part of her leg and mastering the use of her new prosthetic. She also has a Facebook page.
Stephens, a practicing occupational therapist, clinical researcher and peer educator, was working on her car in mid-January when its supports gave way and the car crushed her foot. In one video, she shows viewers her black toes and explains why she chose to have her lower leg removed instead of trying to salvage it.
Through it all, her humor and grit is on full display. The LEGO project has gotten much of the attention because LEGOs are fun. But most of these videos are fun, because that's the approach she decided to take. I've never lost a limb, but it has to be one of the more traumatic experiences a human being can have. I'm sure she's having her share of inner pain. But she's showing others that something like this isn't the end of the world, that living life to the full is never beyond our reach.
It comes down to attitude.
We've seen a few stories about amputees displaying grit and courage in recent months, in the wake of the Boston Marathon bombings. They smile for the camera as they go through the painful process of getting on with artificial limbs. One of the best examples is that of Jeff Bauman, who lost both legs in the attack. Some of the most dramatic photos of that day are of him being rushed from the scene in a wheelchair, his legs clearly blown to shreds.
I'm sorry they've gone through this. But I'm also grateful to them for showing us the way. We're all lucky to have them around.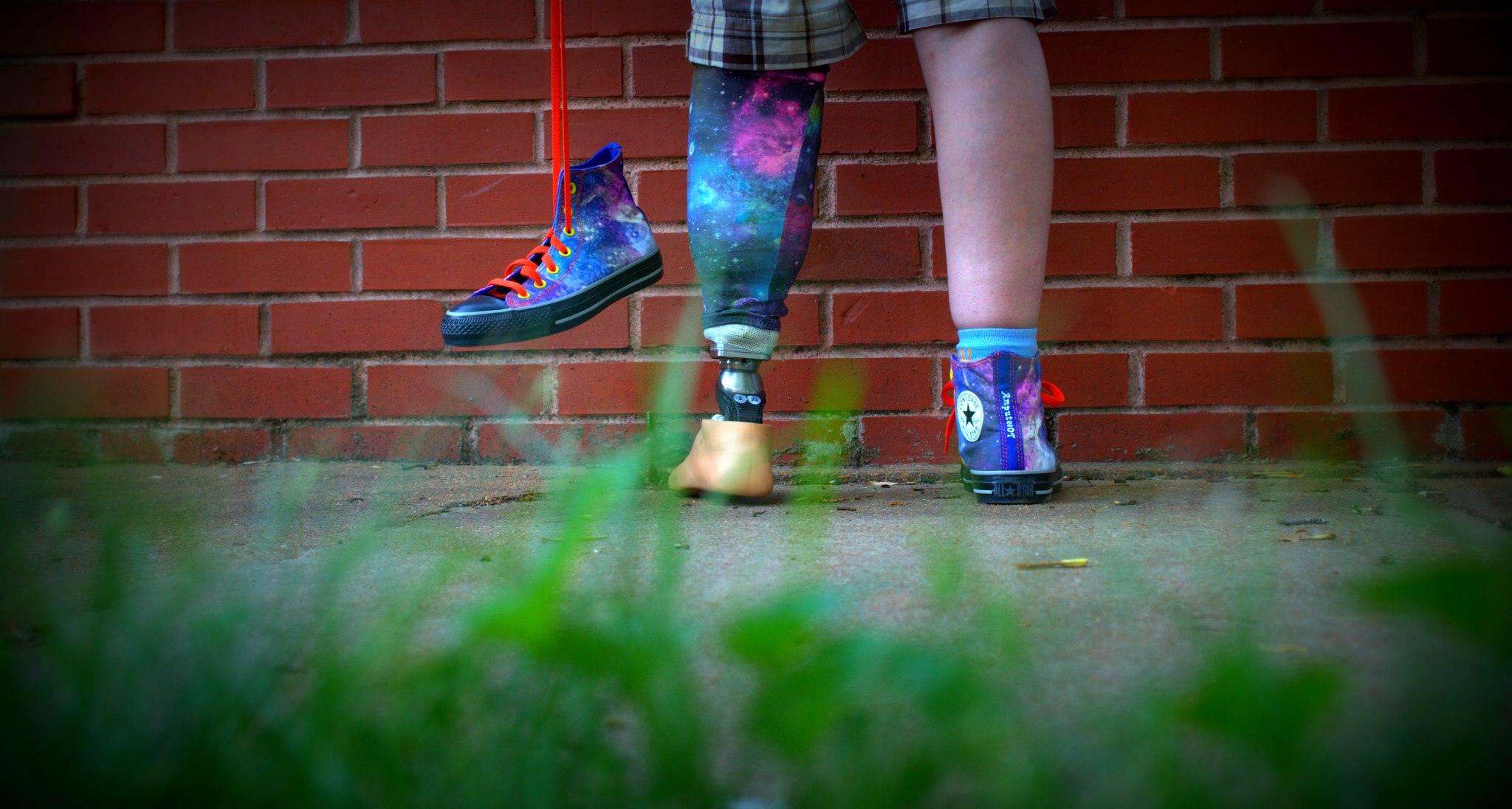 Photo courtesy of Amputee OT.