Instead of fighting some mental disorders, such as OCD or ADHD, picture yourself accepting and even embracing them. Then learn to use your disorder to your advantage.
It's kind of like Luke Skywalker learning to use and control the Force instead of it controlling him, or Superman learning to control his super-senses.
Mood music:
This won't work for every disorder, of course. Some are more serious than others, like PTSD and schizophrenia. But Edward (Ned) Hallowell, psychiatrist and co-author of Driven to Distraction and Delivered from Distraction, has advocated for years that some disorders can be an advantage, if approached correctly.
In my battle with my own demons, it's an approach that works.
I'm not the only one. A few years back a friend told me,  "Dr. Hallowell shaped a lot of my perceptions about ADHD and how to live with it rather than fighting it."
Hallowell has written about mental disorder being the stuff legends are made of. The thinking is that you have to be a bit crazy or off-balance to do the things that change who we are and how we live. He often uses ADHD as an example, but it's also true of people with OCD, like Harrison Ford, Howie Mandel, and the late Joey Ramone.
Related Reading
"Turning Mental Illness into a Job Strength"
Early on in my efforts to get control of my life, one of my biggest struggles was that I didn't want to completely rid myself of the OCD. I knew that I owed some of my career successes to the disorder. It drove me hard to be better than average. I needed that kick in the ass because being smart didn't come naturally to me. I had to work at it and do my homework.
There was a destructive dark side, of course. When stuck in overdrive, the OCD would leave me with anxiety attacks that raised my fear level and drove me deep into my addictive pursuits. That in turn left me on the couch all the time, a pile of waste.
My challenge became learning to develop what Hallowell calls a set of brakes to slow down my disorder when I needed to.
My deepening faith has helped considerably, along with the 12 Steps of Recovery, therapy, changes in diet and, finally, medication.
You could say those are the things my brakes are made of.
I still need a lot of work and the dark side of my OCD still fights constantly with the light, but I've come to see the OCD as a close friend. Like a lot of close friends, there are days I want to hug it and days I want to launch my boot between its legs.
But I am in a happier place than I used to be, so it's a trade-off I'm willing to accept, even if gets me into trouble sometimes.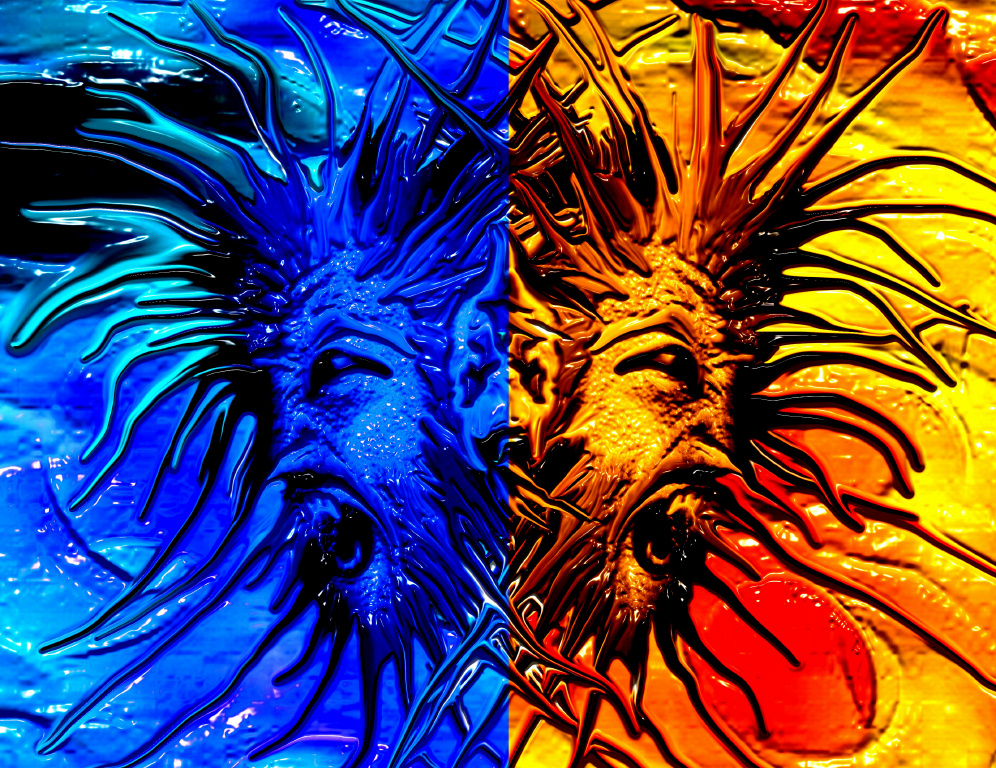 "Bipolar" by EddieTheYeti