For the second time since October 1, something terrible has happened to people that were part of my childhood orbit.
Last month, my old friend TJ committed suicide, hours before his father died of leukemia. This past week, the sister and mother of another childhood friend both died within a couple days of each other: The sister died from complications with pneumonia. and then the mother suffered a fatal aneurysm.
Mood music:
The latter case is particularly sad. Mark Hedgecock, my friend and classmate from grades 1 through 12, is a registered sex offender. There's no glossing over it. His records are all over the Internet. I talked to him a few years ago but broke off communications shortly after that. Earlier this week, I got word that his sister, Stefanie Santarpio, had passed away, leaving behind a young son.
Then a couple days later I heard about his mother Betty's death.
As a kid, I was in their home constantly, from first grade straight through high school. His parents treated me like part of the family. I never knew Stefanie in adulthood, but I remember her as the baby sister. My most recent memory of their father, Victor, is from around 1986, when he scolded me for speeding around our Point of Pines neighborhood in my father's 1985 Lincoln. I deserved the scolding. I was a 16 year old with a new driver's license and an attitude.
Last time I was sick from Crohn's Disease was that same year. Mark came over to check on me almost daily. As angry as I was — and still am — to learn the nature of his criminal record, that's an act of friendship I can't forget. I also know what it's like to lose a sibling, and I remember how Mark was there for me when my brother died in 1984.
I sometimes wonder if Mark's life would have turned out differently had I been a better friend after high school. I tend to doubt it, because I was damaged and couldn't get out of my own way back then.
I feel terribly for the family and hold them in my prayers.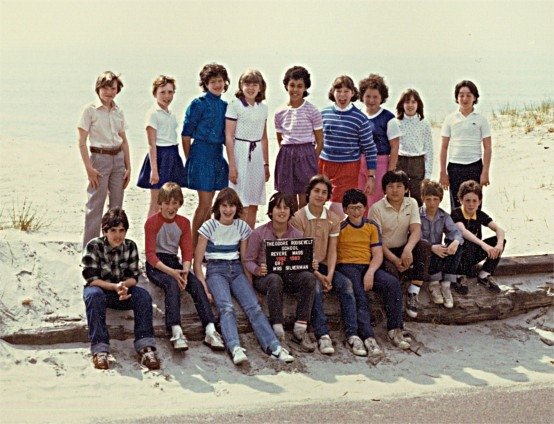 The 1983 grade 6 class picture from the Roosevelt School in the Point of Pines, Revere, Massachusetts. Mark Hedgecock is at the top left. I'm below him at the bottom left.