By now, the reader knows I have a passion for heavy metal music, including Motley Crue and Ozzy. Today I stumbled upon an interview that I simply must share.
Nikki Sixx, bassist for Motley Crue and author of The Heroin Diaries, has a new radio show called SixxSense, and one of his first interviews is with none other than Ozzy himself.
They talk about their struggles with addiction and have some laughs about the 1984 Ozzy-Crue tour that essentially launched the latter band into the stratosphere. That was around the time I started to listen to heavy metal. The self-destructive lifestyle they embodied was attractive to a kid with a giant chip on his shoulder and anger to spare.
This picture from that tour pretty much sums up the behavior I thought was cool at the time: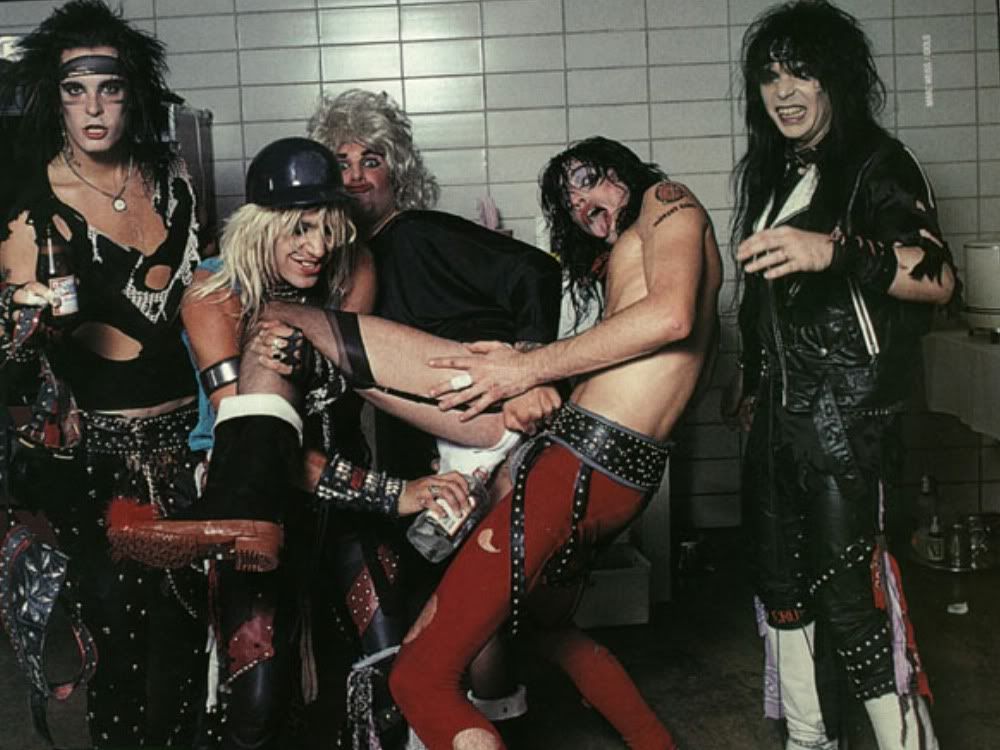 I spent my teenage years trying to copy that behavior — not very effectively, which is probably for the best. Developing a compulsive eating disorder probably enhanced my chances of survival than if I'd started using what these rock stars were using.
So I come across this interview with two men who have been through things that would have killed the less durable among us, and it's just another reminder to me that we are all works in progress. We change, hopefully for the better. I think these guys definitely changed for the better. I'd like to think that I have as well.
Click HERE and enjoy.