A friend shared one of those inspirational memes with me yesterday, and it got me thinking about my approach to work — and how far I've come in general.
Mood music:
The meme says, simply: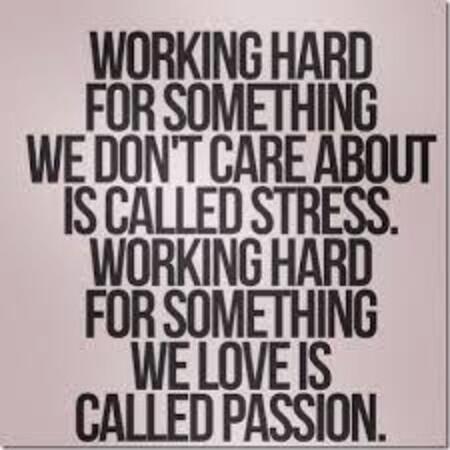 Man, is that ever true. I know, because I've been on both sides of the equation.
Sometimes the job was intolerable. Mostly, my own demons were intolerable.
During my days as a newspaper reporter and editor, all I knew was stress. Stress over the next deadline. Stress over the backstabbing and petty squabbling often prevalent in newsrooms.
I used to hide by trying to sleep by day as much as possible — especially on weekends — and at night my sleep was pierced with the nightmares stress will generate deep in the brain.
My first job as a security writer was full of stress, too, but it was different. The job itself was good. My coworkers welcomed me from the beginning, and I was well compensated compared to what I had made before. But I was also full of self-loathing, anger and addictive compulsion due to a variety of issues.
I sorted it out, mostly during my time at that job. Then the next job came along, and I had a blast. By then I had pretty much come to grips with my OCD, depression and other issues, and I had a stronger spiritual foundation under me. I was more confident and finally had the ability to approach assignments with an almost child-like glee.
Now I'm at Akamai in a position that's quite different from those I've been in before. I'm inside a security operation instead of outside looking in. I'm part of a team of awesome people I learn new things from every day, and I have the freedom to swing for the fences with my ideas.
It fills me with a lot of passion. Sometimes the passion feels like stress, but that's usually when I fail to use the myriad coping tools God has given me.
All in all, it's a great station to be at in life. I'm blessed for sure. The equation started to turn when I faced down my fears, which brings me to another meme I'll end with: