Over the holidays, there was much outrage over the news that someone stole the Baby Jesus figure from a Nativity scene at Sacred Hearts Parish in Haverhill, leaving a severed pig's head in its place.
I was among those offended and troubled. It happened on Christmas morning and had all the hallmarks of a hateful act. A lot of people speculated that it was a hate crime. My guess at the time was that it was the work of one or more young punks who needed to be taught a hard lesson.
Yesterday, we learned more about what may have happened.
Mood music:
According to The Eagle-Tribune, police have charged 54-year-old Amarellis Ceremeno — a homeless woman — with the Sacred Hearts vandalism, as well as with the desecration of Iglesia Biblica Bautista (Bible Baptist Church), where she allegedly wrote "666" on the church multiple times.
The anger I felt has been replaced by feelings of pity. The woman reportedly suffers from serious mental illness, and police said she has an obsession with religion.
Early speculation was that someone had butchered a pig specifically so they could leave its head in the Nativity scene. But police told the newspaper that the pig's head was probably discarded by someone who had cooked a pig for Christmas Eve. Police were reportedly informed that it's customary for some in the Latino community to roast pigs on Christmas Eve and that Ceremeno may have found the pig's head in the trash early Christmas Day.
This is a sad story from start to finish.
Fortunately, it looks like police and political leaders are doing their best to withhold judgement. I think we should do the same.
Mayor James Fiorentini told WCVB Channel 5 that the incident illustrates the need for better mental health assistance for homeless residents.
"I know this lady personally, as I've indicated to the press before. She's a frequenter of the mayor's office, and we hope she gets the help that she needs," he said.
Mental illness drives people to dark places. I'm proof of that. Fortunately, I've been blessed with plenty of help along the way.
May it be the same for Ceremeno.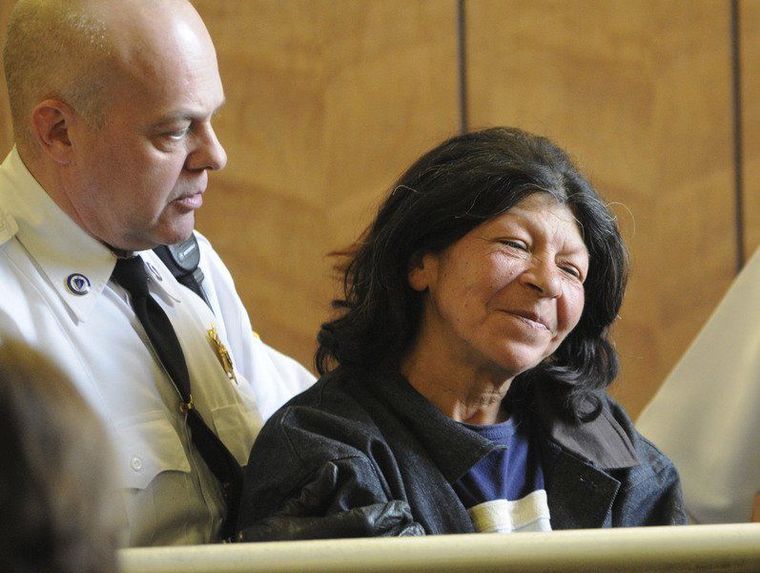 Amarellis Ceremeno, 54, of Haverhill, whom police list as homeless, at her appearance in Haverhill District Court last month. Photo by Paul Bilodeau/The Eagle-Tribune